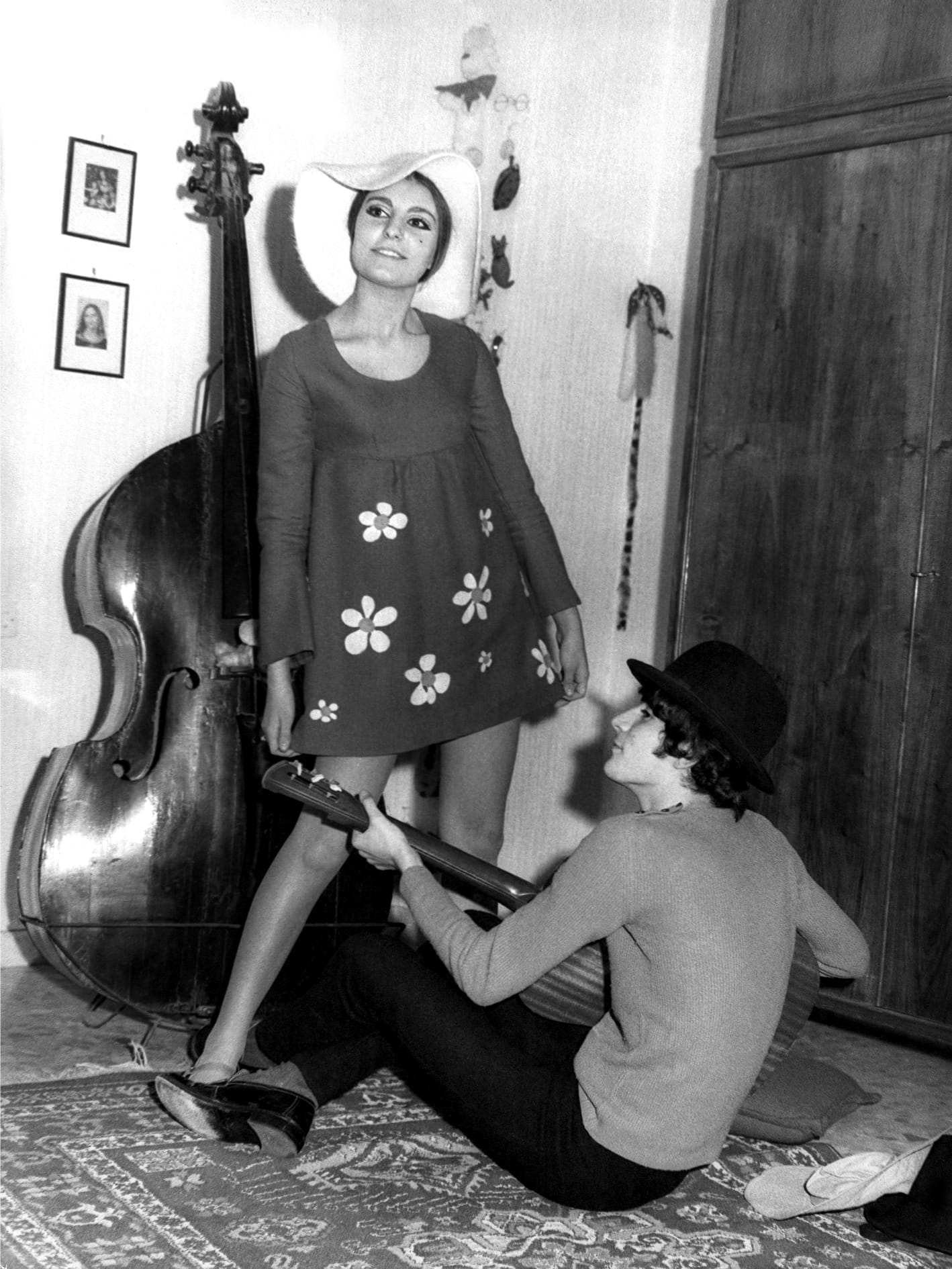 Radio, tv and theater: the early years
Around 1965, after the separation of her parents, Loredana moved to Rome with her mother and her three sisters.
She started by attending the Institute of arts, while taking her first steps to pursue her dream of a career in the show business with the help of her friend Renato Fiacchini (later known as Renato Zero) and her sister Domenica. From the very beginning Renato, Domenica and Loredana become an inseparable trio, developing a friendship that will last for thousands of adventures.
At the early stages of her career, Loredana was featured in various television shows and radio broadcasts such as: Bandiera Gialla" on Radio Rai 2 (amongst the audience, next to Mita Medici, Renato Zero, Paolo Zaccagnini, etc. ) and on TV at "Stasera Rita!" (in the dance troupe of Rita Pavone called "I Collettoni" and "le Collettine", with Renato Zero, Giuliana Valci, Marina Marfoglia, Stefania Rotolo, etc.)
Loredana made her stage debut in 1969, acting for the Italian version of "Hair".
Following her acting debut, Loredana travels to Mexico where she will share unforgettable moments with her close friend Stefania Rotolo and others.